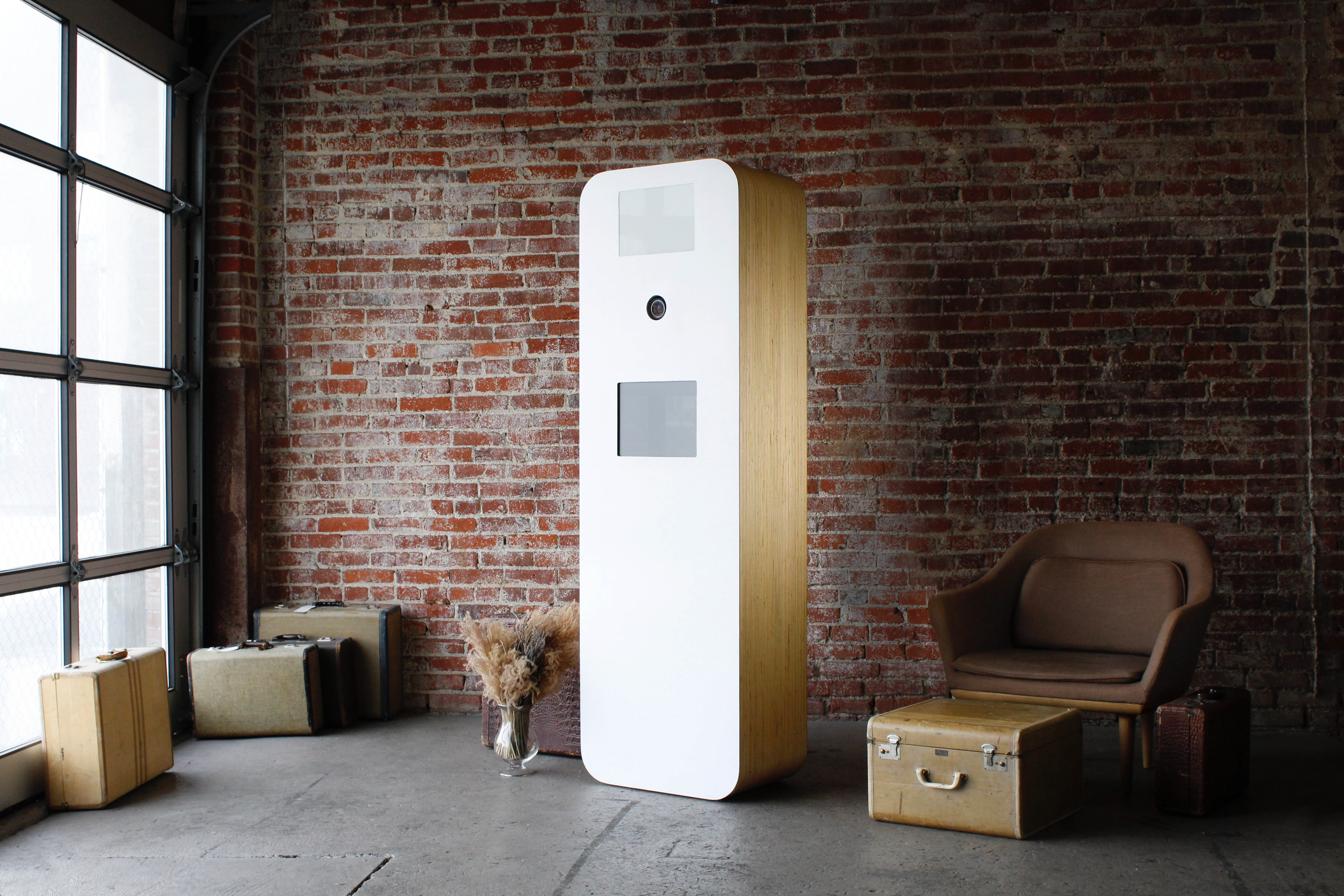 OMbooth is built on an ever-updating platform that adds new features as fast as you can request them. Every part of our process can be branded from the booth and screen graphics to the gallery and content. Users can share all of their content right on the OMbooth or later via email with pre-populated share copy. We use a robust backend to track and collect data about where and when content is shared and viewed.
I work with a world class furniture designer to concept the the OMbooth look and feel and then designed and built all the internal electronics.
From there, we had to design a quick, seamless user interface so people could get in and out quickly without the need for human prompting.
Below is an example of a UX designed for Armani on a 1080p vertical orientation.